Gold Supplier Reward from Customer
DeYing Got Gold supplier reward from Silver Photoelectric Technology Limited, which for DeYing's best service in Delivery, Quality, Service and price 'controll.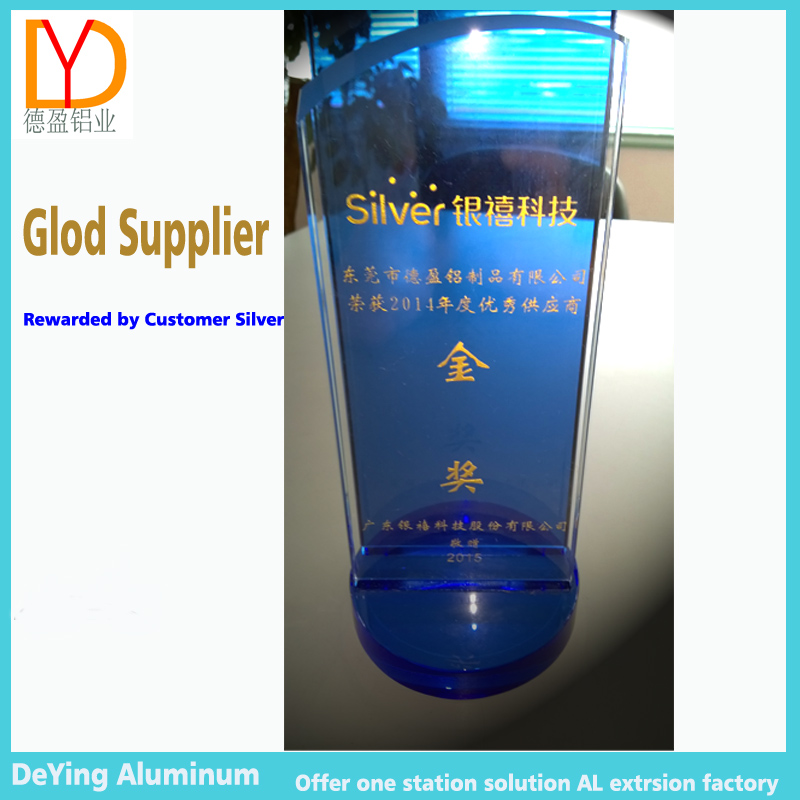 DongGuan DeYing Aluminum Products Co., Ltd is a professional aluminum profile design, extrusion, and related processing service aluminum products manufacturer. the main products : LED heat sink profile, household profiles, electronic products enclosure profiles, advertising marking profiles and so on profiles
DongGuang DeYing has many professional experters, with decades experience in product development, mold design, process optimization, management control and other aspects. our business purposes: integrity of life, standardized work, open sharing, win-win cooperation. Creating value for customers is the unique path to achieve self-worth is company values, carry forward Craftsman spirit, enjoy work, enjoy life is our work Concept, and ultimately achieve our vision: Devoted to provide Integrated solutions for customers application of Aluminum profiles, growing up into Aluminum industry upstart in China!